by Josh Heller & Kevin Zalaznik // 4.12.2012 // Feature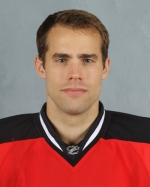 Darcy Zajac takes pride in his face-off abilities and has found a spot as the team's third-line center. This season, the second-year pro has appeared in 63 contests, registering seven goals, 15 assists and a plus-3 rating.
Wednesday after practice, he gave the voice of the Albany Devils Josh Heller some insight into the art of the faceoff.
=http://www.thealbanydevils.com/wp-content/uploads/2012/04/Zajac.mp3,Zajac,download
---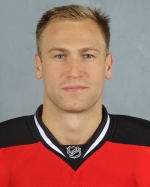 Nearly a year ago, Mike Hoeffel arrived in Albany after signing an amateur tryout agreement. He produced two goals during the last 10 games in 2010-11. This season, he was sidelined early with an injury, but has managed nine points with five goals and four assists in 47 contests.
Listen to watch Hoeffel has to say about the process of his first professional season.
=http://www.thealbanydevils.com/wp-content/uploads/2012/04/Hoeffel.mp3,,download