Hockey is back! NHL training camps have opened up this week and the countdown until the opening face off is underway. As the players and coaches begin to get ready for the season, it seemed appropriate to take a look at a few of the new rules they will be working with in this week's Hockey 101.
The NHL's Competition Committee and Board of Governors approved five rule changes that will go into effect this year. The changes deal with:
Hybrid Icing
Mandatory Visors
Video Review of High Sticking
Goalie Pads
Shallower Nets
Hybrid Icing
Hybrid icing, as described in a previous edition of Hockey 101 (Click Here), will be tested during the 2013-14 preseason and further action will be taken based on the results. This rule is intended to eliminate potential injury from foot races to the puck.
Mandatory Visors
All new players entering the league will be required to wear visors on their helmets. This rule is being grandfathered in, meaning that current players do not have to wear them. Visors are mandatory for everyone in the American Hockey League.
 Video Review of High Sticking
All four-minute high-sticking penalties will be reviewed. This will aid with referees determining if a high stick warrants a double-minor. The double-minor is most often called if a high stick draws blood, or if the offending player had intent to injure.
 Goalie Pads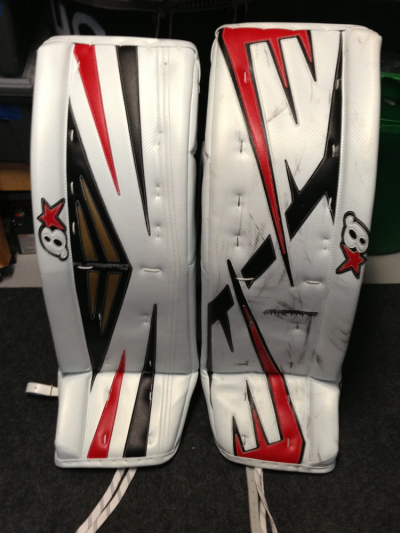 The previous rule, instituted prior to the 2010-11 season, was that a goalie's leg pads could not go higher on his leg than 55 percent of the distance between the center of his knee and his pelvis. So if a goalie's upper-leg measurement was 20 inches, which is roughly the average number in the NHL, the pad could not go higher than 11 inches above the center of his knee. That number will now be 45 percent, so the same goalie will be able to wear a pad that goes no higher than 9 inches above his knee. When it comes to closing the five hole, losing approximately 2 inches off each leg pad could result in 4 inches less coverage, depending on the style of the goaltender.
Shallower Nets
The nets will look a little slimmer this season. The new design is 40 inches deep as opposed to the traditional 44 inches. This rule change can be interpreted as a way to increase scoring. By shortening the depth of nets, players will have more room when they try to make a play from Wayne Gretzky's office. Having more room behind the net will primarily help teams on the power play, because there will be more room to maneuver with the puck.
Right now many teams like to use a power-play formation that places two players on the point, two on the walls and one from behind the goal. This gives a team multiple options, and shallower nets should also make it easier to see if a goal has been scored. With less net, cameras can get a better of view of a puck entering the net.